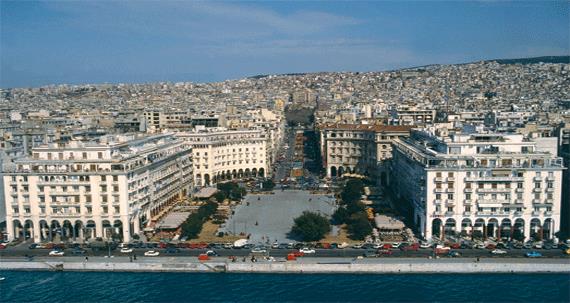 Hotels: A wide range of hotels within a walking distance from the venue
Thessaloniki Center offers its visitors a wide range of accommodation options (from 60-150 Euros per night per person). Most of them give theirs visitors the chance to enjoy the marvelous view of Thermaikos Gulf blue.
Transportation: International airport
Thessaloniki's international airport is 16 km outside the city and served with most major European Airlines and several Budget Airlines. The airport is served by the 24-hour bus line. During touristic season (April through October) is directly connected to the most capitals of Europe or through Athens with many daily flights.
Local transportation: Thessaloniki Bus Lines and Taxi Service
Bus Lines are operated by the Organization of Urban Transportation of Thessaloniki. OASTH buses are air-conditioned and are equipped with facilities for people with special needs. As an alternative visitors can use Taxi service that is plentiful and economic. Taxis can easily be found everywhere in the city, the city airport and railway station. Taxis are available at most hotels or can easily be ordered by hotel reception staff. Taxi companies operate 24-hour call centers, ready to receive your order or make an advance booking for you.
Excursions: Many options (Sea, Mountain, heritage sites) all within easy reach from Thessaloniki
Excursions could be organized during the conference to outstanding heritage sites such as the excavations at Vergina, Pella and Dion, the holy Mount Athos, natural treasures like the Petralona Cave or the Macedonian wineries. Outdoor activities such as swimming at the wonderful beaches of Halkidiki are also attractive options.