14 April 2016
Place: Collegium Novum – 24 Gołębia St.
13:00 – 14:00 – Lunch
14:00 – 14:15 – Opening of the conference and welcome
14:15 – 15:45 – Plenary session: New students – old universities I
Prof. Włodzisław Duch, former Deputy Minister in Polish Ministry of Science and Higher Education: What digital world is doing to our brains?
Prof. James Glapa-Grossklag, President of the Open Education Consortium: Open Education: Expanding Access to Education and Supporting Instructional Innovation
15:45 – 16:15 – Coffee break
16:15 – 17:45 – Plenary session: New students – old universities II
Prof. Javier Uceda Antolin, former Rector of the Universidad Politecnica de Madrid: Digital Rethinking of University Education
Prof. Krzysztof Zieliński, AGH University of Science and Technology: Malopolska Cloud – a platform supporting cooperation between Universities and High Schools
19:00 –  Welcome Reception at the Wielopolskich Palace by President of the City of Krakow.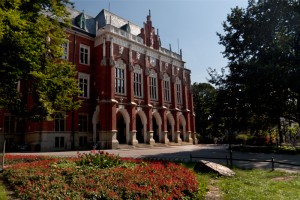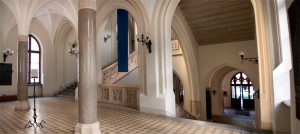 15 April 2016
Place: AGH UST Centre of Computer Science – 21 Kawiory St.
09:00 – 10:30 – Plenary session: European university – world university I
Denis Crowley, Head of Unit, Analysis and studies, Directorate General for Education and Culture, European Commission: Smart Universities – a perspective from the European Commission
Simon Østergaard, Danish Institute of Technology: Opening Up Education – turning visions into reality – findings from a European Survey
10:30 – 11:00 – Coffee break
11:00 – 13:15 – Plenary session: The "results driven" university
Jan Sadlak, President of IREG Observatory on Academic Ranking and Excellence: University rankings: Reflection and inspiration for the results-driven university
Prof. Sebastião Feyo de Azevedo, Rector of the University of Porto: Innovation in a Research-Driven University
Diego Pavia, CEO, KIC-InnoEnergy: KIC InnoEnergy – delivering a platform supporting university-business collaboration
13:30 – 14:30 – Lunch time
14:30 – 16:00 – Panel discussion: IT Consortia/organizations – to which extent they may support universities?
What concrete activities/support (software, services, expertise) are offered to universities?
In which way collaboration with universities is carried out (consortia, joint development, product/service delivery, …) and what is added value by the used way of collaboration?
Collaboration across borders – what are constraints and foreseen benefits for universities?
17:15 – Conference dinner and tour on the "Wieliczka" Salt Mine
(transfer with buses from "Novotel Krakow Centrum" hotel, 5 Kościuszki St.)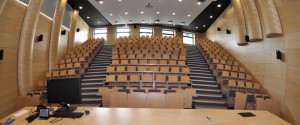 16 April 2016
Place: AGH UST Assembly Hall, 30 Mickiewicza Al.
09:00 – 10:30 – Plenary session: European university – world university II
Dr. Paul Rühl, Managing Director of the Bavarian Virtual University: Universities Cooperate Successfully in Online-Teaching. The Bavarian Virtual University Revisited
Prof. Dorothy Kelly, "Coimbra Group": Internationalization as a driver of innovation at universities
10:30 – 11:00 – Coffee break
11:00 – 12:30 – Plenary session: Smart and data driven vs. traditional decision-making at the university
Prof. Jean-Charles Pomerol, Universite Pierre et Marie Curie of Paris (UPMC): French Universities in the digital age: success and failures
Esa Hämäläinen, Director of Administration, University of Helsinki, Chairman of HUMANE: Public University meeting the challenges of Institutional Autonomy and Financial Crises
12:30 – 13:00 – Closing of the conference
13:00 – 14:00 – Lunch time