Building the assessment ecosystem
Find out about the outcomes of 2021 Jisc survey.
How pervasive is EMA (electronic management of assessment) in universities?
What are the major pain points and how might we solve them?
What are the different models of developing this ecosystem?
Click this link to download the presentation slides
Watch the recording of this session.
Location:
Date: November 24, 2021
Time: 9:00 am - 9:15 am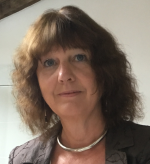 Gill Ferrell
UP