Introduction to LTI 1.3 and LTI Advantage
You have probably heard the terms LTI and interoperability but do you know what difference they make? Put simply, interoperability means a better user experience for students and staff and less time and resource effort for your IT team.
LTI (learning tools interoperability) is an open standard used by all of the major learning and assessment platforms to make it easier to integrate their product with other tools. Find out what this means in terms of seamless workflow and use of tools and resources from different sources.
If you already know about LTI, you may still be surprised by the range of features now available in LTI 1.3 and LTI Advantage.
We ask about participants' prior knowledge on the booking form and we will tailor this session accordingly.
Later in the day there is also an open session where you can consult with leading experts in our developer surgery.
Click this link to download the presentation slides
Watch the recording of this session.
Location:
Date: November 24, 2021
Time: 11:00 am - 12:15 pm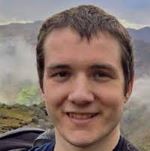 Martin Lenord
UP