Keynote: Moving Out of The Stone Age of Learning Design
The pandemic accelerated the digital transformation in education, but digitalization is not a goal, but rather a means to an end.
Pedagogical technology, on the other hand, has a significant impact on learning. It needs to empower educators to, for example, implement formative peer assessment practices that drive engagement, develop lifelong skills, and deepen the learning experience.
In this keynote, CEO and co-founder of FeedbackFruits, Ewoud de Kok, will discuss how pedagogical technology can help educators drive the digital transformation through meaningful, authentic peer assessment.
Watch the recording of this session.
Location:
Date: November 23, 2021
Time: 10:45 am - 11:15 am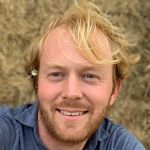 Ewoud de Kok
UP