EUNIS General Assembly 2022
Our annual EUNIS General Assembly is the time when we review the activities of the past year, present future plans and budget for approval by our members and appoint new members to the EUNIS Board.
All delegates from member institutions are encouraged to attend although only the nominated institutional representative can vote. This is your opportunity to share your views and contribute to the future plans of our community.
EUNIS is what you make it so please participate!
For any queries about the General Assembly contact our administration manager: info@eunis.org
Location: Adam-Von-Trott-Saal
Date: June 2, 2022
Time: 4:30 pm - 6:00 pm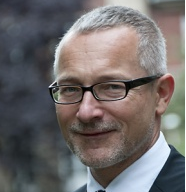 Raimund Vogl
UP