For an overview, refer to our EUNIS22-map.
The EUNIS Congress will be held in the historical buildings of the University of Göttingen.
The floorplan below shows the layout of the rooms used for the main Congress.
Pre-Congress and social events may be in other buildings so check the location in the schedule.
Floor Plans of main conference venue – Alte Mensa
Ground Floor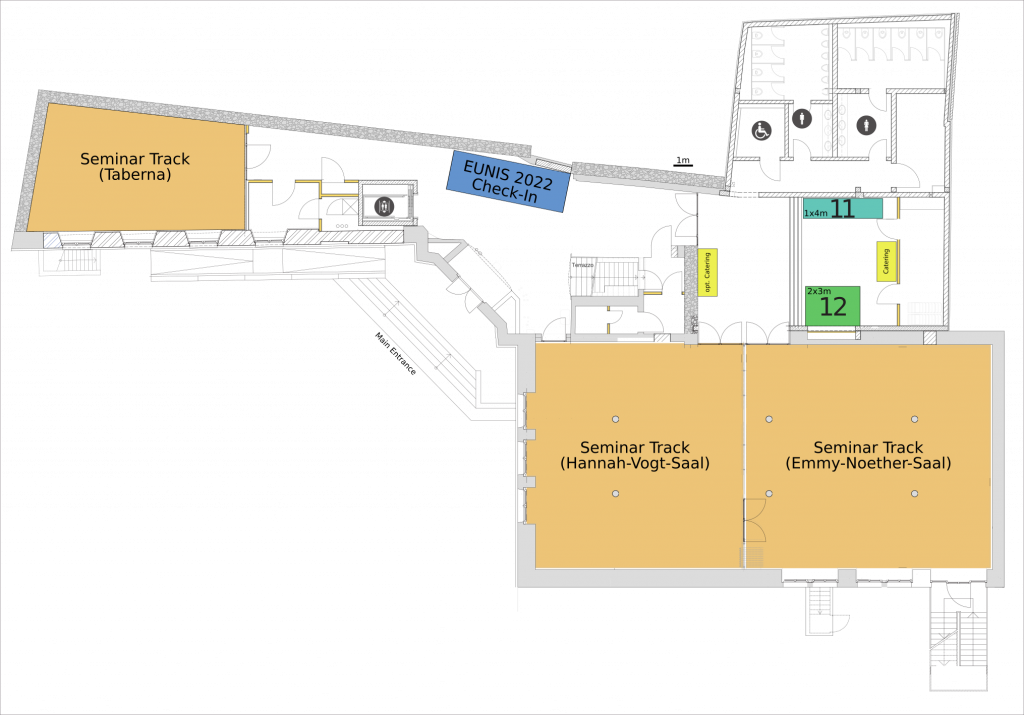 Upper Floor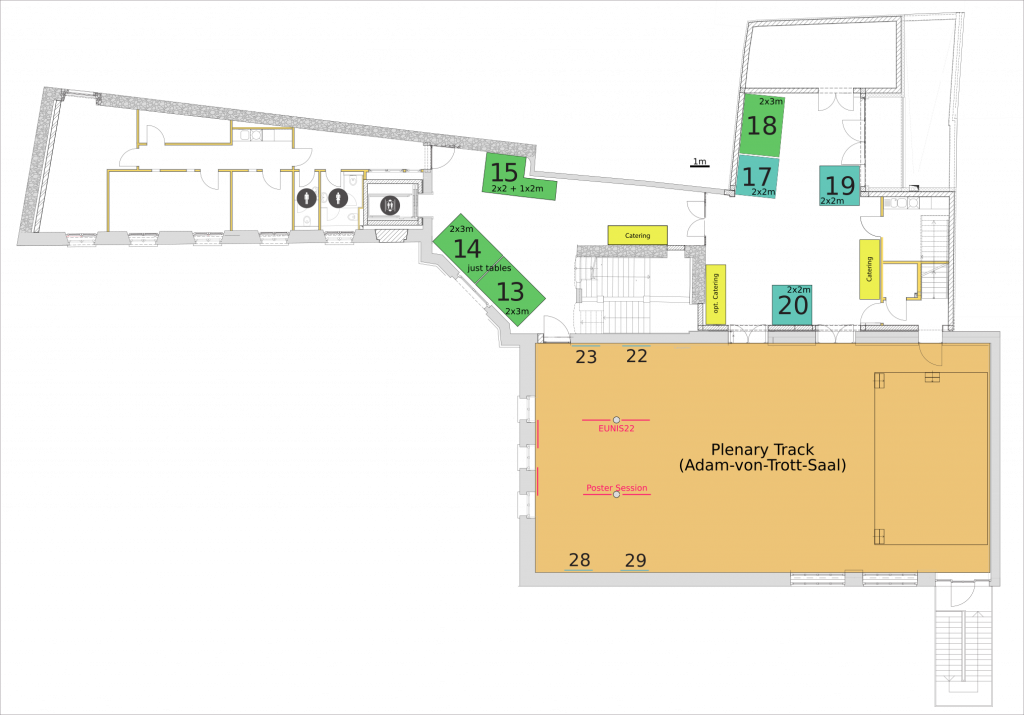 Assembly Hall
Conference and Event Centre "Alte Mensa"
Historical Building of the SUB
Heyne House
The Gala Dinner will take place at the Amavi PURE restaurant.