Home Alone: information security for remote learners and workers
Join us to get ideas and inspiration about raising security awareness and safer homeworking tools among staff and students. Find out about approaches to Human Centred Security such as gamification based on 'escape rooms', wifi-eating tamagochis, hands-on hacking and other safe homeworking developments.
Organised by: EUNIS Information Security SIG in collaboration with GÉANT TF-EDU and SWITCH
.   ..    ..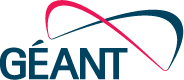 Location:
Date: June 3, 2021
Time: 2:00 pm - 5:00 pm
UP