EUNIS pre-conference warm up
Tuesday – June 10
Stop by, hang out and enjoy Guitars the museum with your EUNIS colleagues
Whether you've been at workshops, attended a meeting or just travelling – stop by at Guitars. If you want to be guided through the museeum (highly recommended!) get there by 19:00.
Guitars is located in the city center
Welcome reception
Wednesday – June 11
Welcome reception, hosted by Lars Lustig, Vice Governor – County of Västerbotten.
Location: The reception will take place at Sliperiet, Campus of Culture
Getting to Sliperiet:
From Campus it's a 15 min walk or take the bus
From the city center it is a 10 min walk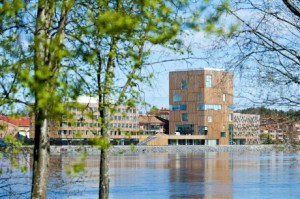 Gala dinner
Thursday – June 12
The Gala dinner is held in the city center at Äpplet.
A three course meal will be served. Guests will be entertained with speakers, musical acts and other surprises.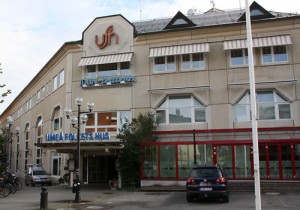 Musical guest - Lord Algesten