Programme track: Supporting learning and teaching
The field of technology-enhanced learning is constantly moving. Universities are investing in new types of physical learning space while wondering if MOOCs or other forms of open learning will change teaching and learning radically. We are seeing advances in learning analytics, mobile learning, learning analytics and electronic management of assessment and first steps in technology supporting intelligent learning paths. This track covers these topics (and more) from both technological and pedagogical perspectives.
We are proud to have obtained experts within this field who will talk about tools and pedagogy supporting teaching and learning
This track has many peer-reviewed papers and some invited speakers including:
Cheryl Reynolds
Cheryl Reynolds, Lecturer in the School of Education and Professional Development at the University of Huddersfield and winner of the FE/HE Innovator category at the Learning Without Frontiers Awards 2012.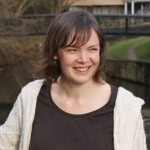 Mark Stubbs
– Professor Mark Stubbs is the Head of Manchester Metropolitan University's Department of Learning & Research Technologies (LRT) and winner of the 2014 EUNIS Elite Award for excellence. A frequent speaker at conferences in Europe Mark's work covers support for learning and teaching as well as learning analytics and systems interoperability.