Organizers
ITS – – ICT Services and System Development and the IT Office at Umeå University are responsible for organizing the 2014 Eunis Congress.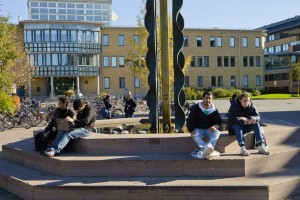 ITS
ITS department has a broad expertise in IT development based in needs analysis and problem solving.
With more than 170 employees and numerous external consultants ITS is one of the largest IT enterprises in the Umeå region.
We provide application development and systems administration, network and systems operations, customer support, technical assistance and purchasing in the field of IT – specifically within the higher education.
IT Office
The IT Office is a strategic unit responsible for the use of IT at the University. The objective is to support the University's business and guarantee that students and staff have access to appropriate IT-infrastructure. IT Office has is responsible for all common IT systems at the University, working mainly with ITS as supplier